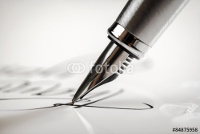 A quantitative accounting program, Medinfo, developed by the programming personnel of JSC Limedika was installed in 2004. The program is used in more than 250 Lithuanian pharmacies and 200 Latvian pharmacies. The program features modules related to different activities of a pharmacy: storehouse, cash desk, prescriptions, proposals and electronic orders, loyalty programs, cost sheets, branch activity control from the centre, bookkeeping, etc. Maintenance of the Geru Vaistu card is integrated in the cash program. A staff of 12 people provide a continuous update of the Medinfo program  taking into account customers' needs and changes in the legal basis.
The Medinfo program is designed for both quantitative and total accounting; moreover, separate modules  can be used, for example, prescriptions and proposals. This program can be offered for all pharmacies,  small as well as large. The program is not complicated to work with and easy to learn. It is user friendly as it has a help system ("Help") which permits to solve  problems immediately.
If you are interested in learning how to use Medinfo and want to find out more about the possibilities and operation of the program, please contact:
Representative for Medinfo program implementation, Donatas Sidla: Ph. (+370 37) 322 346, Mob.  +370 615 31 648, Email This email address is being protected from spambots. You need JavaScript enabled to view it.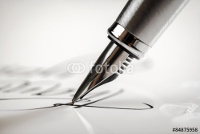 Unsorted and improperly handled package waste could form a huge dump in place of Lithuania. This type of unsorted and unprocessed waste remains undecomposed for a long period of time:
• paper - for 2 years;
• tins - for 90 years;
• plastic packages - for 200 years;
• jars, bottles - for 900 years.
Package waste could be used as an alternative secondary raw material, sorted and processed waste yields profit for industry and preserves natural resources. Therefore, sorting of package waste plays the most important role in appropriate waste disposal and protection of environment; moreover, recycling of waste will help to preserve natural resources.